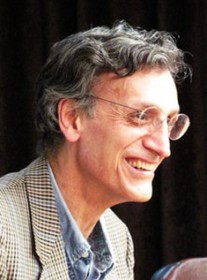 On June 21 2015, Iranian cultural activists lost one of their important friends, a cultural personality with scientific approach to the Iranian history and cultural heritage.
Dr. Shahriar Adl was the influential figures who put a tremendous endeavor to register many of Iranian heritage. He was a member of French Organization for Scientific Studies. He was also the head of the committee commissioned to prepare "The History of Middle Asia", a academic work that was bestowed with the UNESCO's Cultural Medallion in 2009. 
Dr. Adl had studied History of Sciences at Sorbonne, as well as General History of Art, Archeology of the Orient, and the History of Islamic Arts in the Louver School. His doctorate degree was on Iranian and Mid-Asian History.
Dr. Adl, together with Dr. Varjavand and Mr. Amini were the main figures who could save Perspolis from the cluches oF Mr. Khalkhali whose aim was to destroy this unique archeological site.
He also had a major role in the registration of Pasargad site as a world cultural heritage. Later, as the Sivand Dam was completed and threatened this important site, he acted firmly to delimit the height of the lake behind the dam so that it would not harm the site of Cyrus the Great Mausoleum.
Pasargad Heritage Foundation shares this important loss and extends its condolences to his family and many friends and admirers.
His memory will shine even more as the time passes.