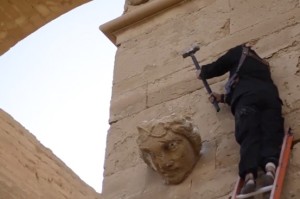 Director of the UNESCO World Heritage Centre, Mechtild Rössler, in a recent call, acknowledges the great efforts of those engaged for World Heritage protection, and calls for civil society as a whole to increase its commitment to protecting World Heritage sites, stating that World Heritage is humankind's common heritage, and the responsibility for its conservation is shared by everyone.
In the call, UNESCO acknowledged the support of NGOs such as World Wide Fund for Nature (WWF) and referred to its latest report, stating that 2015 saw an unprecedented level of action from governments and the private sector around the world. "In January last year, the government of Kiribati declared its entire World Heritage site – the largest site on UNESCO's World Heritage List – off limits for fisheries; in May Shell decided to renounce drilling in the Chukchi Sea which threatened Wrangel Island Reserve System in Russia; and in December the government of Belize announced a permanent ban on oil extraction in its World Heritage area."
In addition, The Director of the World Heritage Center welcomes cooperation with NGOs, including WWF, on the protection of World Heritage sites worldwide as partners in the identification, nomination and protection of World Heritage properties. UNESCO also stated that, thanks to NGOs and civil society, many States Parties have been alerted to potential threats to their irreplaceable heritage and to sites of Outstanding Universal Value. The World Heritage Committee is taking increasingly strong action to prevent deterioration of World Heritage sites and mitigate threats to them.