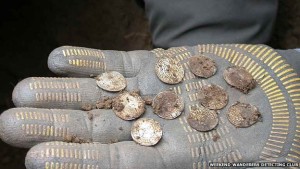 As reported by B.B.C Paul Coleman from the Weekend Wanderers Detecting Club discovered more than 5,000 coins buried inside a lead bucket two feet under a field near Aylesbury.
The hoard contains specimens dating back to the 11th Century – the late Anglo Saxon, early Norman period.
The coins will now be examined by the British Museum.