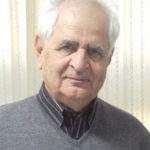 Dr. Hossein Sedghi, a hydrologist, geologist, and university professor is selected as the personality of the year 1389, in the field of "Natural Heritage and Environment" for:
– His invaluable efforts in expanding education and awareness of the environmental and natural heritage amongst the people in Iran.
– Training experts in the environmental fields
– Publishing many articles and papers and participating in interviews relevant to the natural heritage.
– Giving timely warnings and notice of changes related to the preservation of Iranian heritage and environment to the authorities and activists.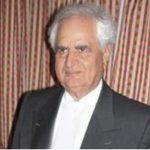 In the current critical and ever worsening conditions of natural and environmental heritage of Iran, and while most of the activists are either completely absorbed by the governmental agencies or have chosen to be silent, Dr. Hossein Sedghi is one of the rare activist in the field who has continued his activities in both informing the public and also the authorities regarding the damages that are being inflicted to the Iranian heritage. With the courage and honesty that is expected from a distinguished expert, and with keen and educated observation, Dr. Sedghi has warned and explained about the catastrophic conditions that have developed in Uromieh, Khuzestan and many other parts of Iran.