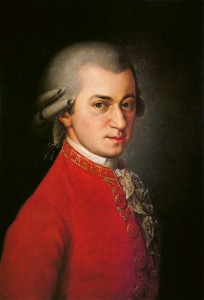 Late last month, it was reported that Mozart's A major piano sonata K331 has been discovered in Budapest's National Szechenyi Library. The priceless manuscript that had lain in the musty depths of the Library was rediscovered by a Haydn scholar.
The musicologist Balazs Mikusi found a substantive part of one of Mozart's most famous instrumental pieces, the A major piano sonata K331, which was composed in 1783. The finale which is one of Wolfgang's most instantly recognizable tunes, and whose opening movement, is a set of brilliantly fascinating variations he ever composed. The final page of the original manuscript has long been known to Mozart scholars, and is part of the legacy in Mozart's hometown, Salzburg, but no original manuscript of the rest of the piece had ever been seen in modern times.
However, it is not known how the missing pages ended up in Hungary or at the Budapest's National Szechenyi Library. Zoltan Kocsis's actually performed the sonata at the Szechenyi Library but the library has not allowed anyone to see the actual discovered pages yet.
Austria-Hungary, also known as the Austro-Hungarian Empire and by other names, was a constitutional union of the Empire of Austria and the Apostolic Kingdom of Hungary that existed from 1867 to 1918, when it collapsed as a result of defeat in World War I. The union was a result of the Compromise of 1867.