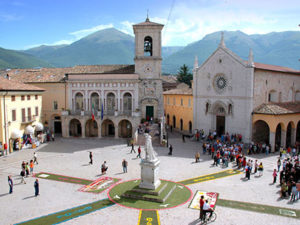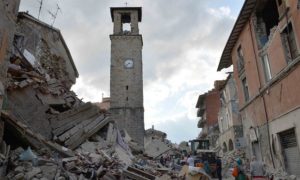 The most important thing to remember after an earthquake is saving lives and helping the survivors. At the same time, experts are now evaluating the damage to some of Italy's heritage sites. World heritage experts now fear that many historic buildings and their contents were damaged in the earthquake that hit Italy very early this morning. The earthquake happened across a region where almost every hilltop town and village has beautiful churches and monuments.
As reported, there has been major damage to many churches, monuments and museums. Some of the greatest destruction was in Amatrice, which was voted one of Italy's most beautiful towns last year and is celebrated for its Cento Chiese, 100 churches filled with frescoes, mosaics and sculptures. Half the facade of the 15th-century church of Sant'Agostino has also collapsed as reported by the several news outlets. The courtyard of one of the town's Renaissance palaces has been turned into a temporary morgue.
Many historic buildings are also feared lost or damaged in Norcia, the birthplace of St Benedict as reported by the Guardian newspaper earlier today. The 12th-century basilica, which is said to have been built on the foundations of his house, had been damaged too.
Other historic buildings feared at risk include a museum housed in a medieval fort, and 14th-century frescoes in the church of St Augustine as well as the Roman walls, survivors of many earthquakes, which still partly encircle the town.
Cracks were reported in buildings as far from the epicentre as Rome, including in the spectacular baths of Caracalla. And there have been reports of over 120 people have lost their lives. It is most important to make sure that all survivors are rescued and are given shelter and food.