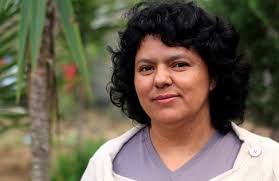 Honduran indigenous and environmental organizer Berta Cáceres has been assassinated in her home. She was one of the leading organizers for indigenous land rights in Honduras.
In 1993 she co-founded the National Council of Popular and Indigenous Organizations of Honduras (COPINH). For years the group faced a series of threats and repression.
Her death prompted international outrage at the murderous treatment of campaigners in Honduras, as well as a flood of tributes to a prominent and courageous defender of the natural world.