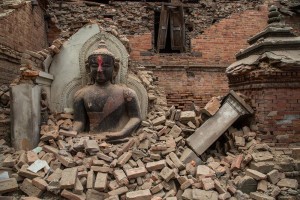 As reported recently, there are now 48 sites on the UNESCO's World Heritage Sites in Danger.
One of these sites is Belize Barrier Reef Reserve System. The coastal area of Belize is an outstanding and remarkable natural system consisting of the largest barrier reef in the northern hemisphere, offshore atolls, several hundred sand cays, mangrove forests, coastal lagoons and estuaries. The system's seven sites illustrate the evolutionary history of reef development and are a significant habitat for threatened species, including marine turtles, manatees and the American marine crocodile.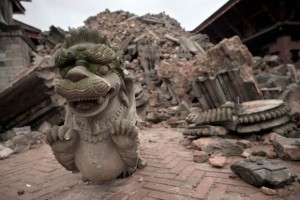 Another one of these sites is Rainforests of the Atsinanana. The Rainforests of the Atsinanana comprise six national parks distributed along the eastern part of the island. These relic forests are critically important for maintaining ongoing ecological processes. These relict forests are critically important for maintaining ongoing ecological processes necessary for the survival of Madagascar's unique biodiversity, which reflects the island's geological history. Having completed its separation from all other land masses more than 60 million years ago, Madagascar's plant and animal life evolved in isolation. The rainforests are inscribed for their importance in both ecological and biological processes as well as their biodiversity and the threatened species they support. Many species are rare and threatened especially primates and lemurs.
One of the most remarkable archaeological sits in South America, is Chan Chan Archaeological Zone. The Chimu Kingdom, with Chan Chan as its capital, reached its apogee in the 15th century, not long before falling to the Incas. The planning of this huge city, the largest in pre-Columbian America, reflects a strict political and social strategy, marked by the city's divides into nine 'citadels' or palaces' forming autonomous units. The archaeologists believe that the environmental conditions including extreme climatic conditions like El Nino phenomenon is causing the site's decay and deterioration. However ongoing maintenance using earthen materials has mitigated the degree of physical impact.