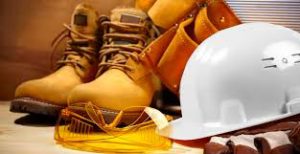 Each year, the International Labor Organization (ILO) marks April 28th as the World Day for Safety and Health at Work.
The ILO states that each year more than 2.3 million people die from work-related injuries and illnesses globally. Today is a day to mourn those who lost their lives on the job and it's also a day to implement and improve safe work practices.
With workplace safety top-of-mind this time of year, the theme of this year's World Day for Safety and Health at Work is "Workplace Stress: A collective challenge." This theme is intended to bring awareness to the impact stress can have at work and on the safety of your employees.
At Blackline Safety, we echo the message of this awareness-building campaign, which serves as a wake-up call, for employers and their employees, on the importance of occupational safety and the impact work-related injuries and fatalities have worldwide. Our priority is the safety of lone workers—those working out of sight or sound from others.