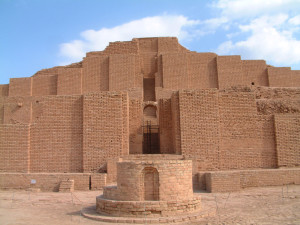 According to reports by Iranian sources, the Cultural Heritage Authority of Iran (CHAI) issued a permit two months ago for industrial tree plantations within 600 acres of the registered limits of the Chogha Zanbil* site, an ancient Elamite complex in the Khuzestan province of Iran and one of the few non-Mesopotamian ziggurats in existence.
Answering the worried questions of media, local authorities say that they are not aware of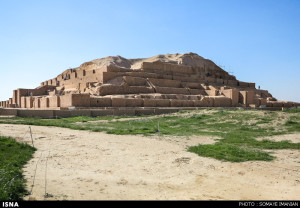 the existence of any such permit. Mohammad Hassan Talebiab, the deputy of CHAI, has also declared that there was a previous understanding with their Khuzestan office in which all such projects had to be studied and sanctioned by the central office so that no violation could happened within the limits of the Chogha Zanbil site. He has also claimed that such a permit has not been issued by his office. While machinery of the company involved is already at work on the site, no one knows what governmental source has authorized the operations.
*Chogha Zanbil is an ancient Elamite complex in the Khuzestan province of Iran. It is one of the few existent ziggurats outside of Mesopotamia. It lies approximately 42 km south-southeast of Dezful, 30 km south-east of Susa and 80 km north of Ahvaz