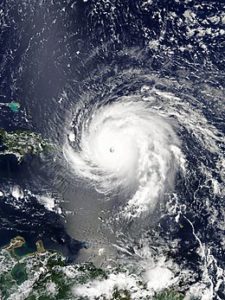 The UNESCO Heritage division extended its condolences to the residents of the Caribbean islands struck by hurricane Irma between 5 and 11 September 2017, for the loss of human lives and the hardship resulting from the devastation.  UNESCO also acknowledges that the first priority after such a disaster is always rescuing people and providing humanitarian aid. Following that, UNESCO has been in close contact with local authorities, assisting with efforts to assess damage to cultural heritage in the region and supporting initial recovery efforts.
The areas affected by Irma include Cape Verde, Antigua and Barbuda, Saint Barthelemy, Saint Martin and the Virgin Islands, the countries of the Greater Antilles, the Bahamas, and Florida (USA).
Some of the heritage sites affected by the Hurricanes (including Irma) so far in this year's hurricane season include:  Brimstone Hill Fortress National Park (Saint Kitts and Nevis), Old San Juan (La Fortaleza and San Juan National Historic Site in Puerto Rico), Old Havana and its Fortifications (Cuba) to just name a few.  These islands' environment and landscape have been greatly impacted by the hurricanes as reported by the news outlets and it will take many years for the infrastructure and tourism industries to be built again.