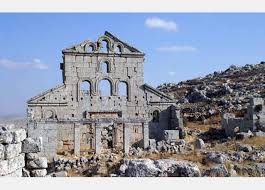 ABU DHABI, 30th November 2016 (WAM) — Presidents, heads of states, formal delegations and representatives from over 40 countries have confirmed their participation at the Safeguarding Endangered Cultural Heritage conference, taking place on 2nd and 3rd December at the Emirates Palace, Abu Dhabi.
The global conference, launched by His Highness Sheikh Mohamed bin Zayed Al Nahyan, Crown Prince of Abu Dhabi and Deputy Supreme Commander of the UAE Armed Forces, and Francois Hollande, President of France, as a global partnership between the UAE and France.
The conference aims to support the United Nations Educational, Scientific and Cultural Organisation, UNESCO's global mandate to protect cultural heritage during armed conflicts, and to safeguard historic sites and monuments that represent civilisations dating back millennia from systematic destruction or looting – like in Afghanistan, Syria, Iraq, Mali, and throughout the world.