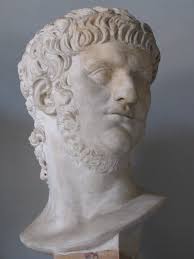 The Cutting-edge technology of Virtual Reality (VR) is helping to bring ancient Rome back to life as reported by the CBS news. The technology which is now being utilized is helping visitors in Rome to experience what the historical sites looked like thousands of years ago.  Digital artists are now using Renaissance-era artists' depictions to help re-envision the relics. This is one great example of marriage of science and art and the new technology of VR is making all of this possible. The VR headsets are now being used by tourists and visitors to see what these great heritage sites once looked like.
So what did Rome look like, for example 2000 years ago? Well, according to archeologists, two thousand years ago, this labyrinth, now underneath the city of Rome, was the sprawling home of Emperor Nero, stretching the size of three football fields. Today, tourists can explore it, but the colors, light and opulence of this ancient Roman villa were unimaginable until this great new technology allowed the visitors start seeing and imagining things as they were.  The archeologists believe that the cavernous space which is now being re-imagined and re-visualized was considered one of the most magnificent palaces ever built. Its name, "Domus Aurea," means "golden house."   And, Virtual reality brings to life this important piece of history.   
The archeologists also believe that the emperor's massive compound was covered over. It was forgotten about for nearly 1,500 years until Renaissance artists tunneled down into what they believed was an ancient Roman cave. The marvelous frescos they saw influenced art for centuries, and their paintings of the site would become a roadmap for a much later generation of digital artists. The architecture and paintings found there by Renaissance artists influenced the likes of Michelangelo and Raphael and many other artists.
The city of Rome has used technology to re-imagine several tourist sites, including the forums of Caesar and Augustus, where history is illuminated through lasers and light shows projected on the ruins.

 Excavation work continues according to the archeologists working on the project, and there's still another 30 percent of this palace to be unearthed in the next few years.