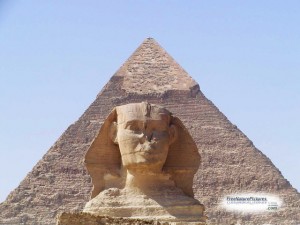 In 1992, a serious earthquake damaged historic buildings around Egypt. In response, the United States for International Development (USAID) provided funding for the first-of-its-kind historic program for preservation and conservation to address the needs of damaged antiquities. The American Research Center in Egypt was chosen to administer the program and began work on the first projects in 1995 under the leadership of the late Robert "Chip" Vincent, Project Director for the ARCE Egyptian Antiquities Project (EAP). Over the next ten years, ARCE in collaboration with Egypt's Supreme Council of Antiquities, oversaw more than 50 projects that helped to preserve Egypt's rich and world renowned legacy of cultural heritage. Both Egyptian and foreign experts worked side by side on projects from pre-history to the Ottoman period.
In 2010, ARCE announced the publication of a new book, "Preserving Egypt's Cultural Heritage: Conservation Work by the American Research Center in Egypt 1995-2005," edited by Randi Danforth.
In the last five years, forty five fellows and Research Associates have been hosted and supported by ARCE. These American pre and post-doctoral scholars and professionals are affiliated with universities, museum and research institutions worldwide. These scholars return to their home institutions and meet again in April 2017, at the ARCE's annual meeting in Kansas City, Missouri.