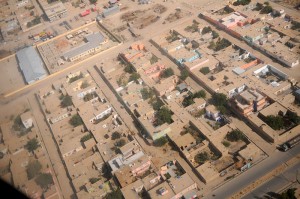 On June 26th, 2013, at a United Nations supported conference in Kabul, Afghanistan, local and international officials gathered to emphasize the extensive past history of the city of Ghazni as reported by the United Nations Assistance Mission in Afghanistan (UNAMA). This conference is a reminder of the importance of protecting and preserving Afghanistan's rich cultural history; a country that has experienced conflict and war for many years.
 The conference was organized by the Government of Afghanistan and supported by the UN Educational, Scientific and Cultural Organization (UNESCO) was named "Ghazni Through the Course of History".  Attendees also included the Italian Ambassador to Afghanistan, Luciano Pezzotti, who talked about the major significance of investing to preserve Afghanistan historical sites.  Italy provided funding to UNESCO to build a museum of Islamic arts in Ghazni.  Mr. Pezzoti told the conference that Italy will continue supporting the preservation of the country's cultural and historical monuments.
Earlier this year in April 2013, a Morocco-based body of Islamic countries created in 1981 to coordinate efforts in the field of education, science and culture – had declared the city as the Asian Capital of Islamic Culture. The move was supported by UNESCO.
Ghazni is located in a province of the same name and about three hours by road from Kabul. Ghazni's history is believed to date from 1500 BC, and was mentioned by Alexander the Great's general Ptolemy in his later writing during the Hellenistic era. It was subsequently conquered by the Achaemenid King Cyrus II in the 6th century BC, and then incorporated into the Persian Empire stretching from present day Iran to India. Before the Islamic faith came to the region, sometime in the 9th century, Ghazni was also a center for the Buddhist religion.
The city is also home to a range of cultural and archeological artifacts, including fragments of Buddhist statues and a Hindu shrine from the pre-Islamic period. Key monuments include the Mausoleum of Abd al-Razzaq, the tomb of Mahmud Ghazanvi (a military commander and champion of arts who ruled Ghazni from 998 to 1030), the minarets (or victory towers) of Bahram Shah, built in the 12th century, and the palace of Mas'ud III and Ghazni citadel.