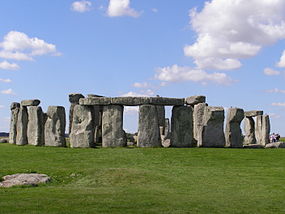 As published and reported by some media outlets and in the September issue of the Smithsonian Magazine, archaeologists have discovered 15 previously unknown monuments buried around Stonehenge. This new finding has added more mystery surrounding Stonehenge. These monuments were found in the first-of-its-kind study and they suggest that other monuments could be hidden underneath the current monuments.
Technology definitely played a major role in the project. Researchers used a variety of techniques including ground-penetrating radar and 3D laser scanning which helped them to create a highly detailed subsurface map of the entire area. According to a release from the Ludwig Boltzmann Institute for Archaeological Prospection and Virtual Archaeology, one of the partners in the study, the technologies are notable for being much less destructive than traditional, digging-based exploratory techniques.
The project has been known as "The Stonehenge Hidden Landscape Project" and it took over four years. One of the new finds is an ancient trough that bisects an East-West ditch known as a "Cursus". Archeologists believe that the Cursus monument aligns with the sunrise on the Spring and Fall equinoxes, and that the newly discovered trough could have been a means for people to ceremonially process toward the center of Stonehenge to the south.
The new research builds on findings from last October indicating that the area around Stonehenge is the oldest continually occupied region in Britain, going back to as early as 8820 B.C.