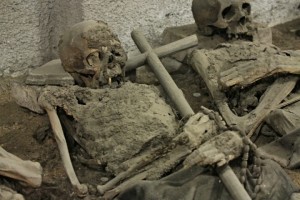 The Capuchin monastery in Brno, in the Czech Republic has unveiled 24 mummies preserved in their robes, holding the rosary beads and has put them on display.
The mummified remains of 18th century monks are the only remaining mummies of the 200 Capuchin Crypt monks and supporters of the religious order, who were buried until the end of the 18th century. According to a Brno tourism website, the composition of the rock and the special ventilation system in the buried champers allowed the corpses to be mummified and preserved.
The church is decorated with Baroque sculptured dating to around 1765. Brno is the second largest city in the Czech Republic and the largest Moravian city.