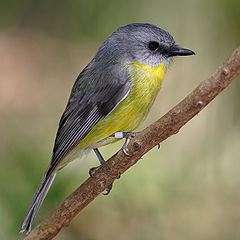 Several news outlets have reported on the fact that British authorities in Cyprus have been criticized for failing to effectively tackle the poaching of songbirds on a military base. The estimated report is that almost 1.7 million birds were illegally killed across the Republic of Cyprus in 2016. It has also been reported that more than 800,000 were killed on the British military territory that extends for around 100 sq. km (100 sq. miles).
In response, the UK authorities in Cyprus said that their efforts had helped to halt what had been a rising trend. The report is the result of a study carried out by the RSPB and Birdlife Cyprus, during the autumn migration season between September and October in 2016. Once the songbirds are captured, they are then sold on the black market to be pickled, roasted or fried and eaten in secret as a local delicacy. In fact, according to the report, criminal gangs are thought to earn huge sums from the trade. A number of the sites where these birds are being sold to, include the popular holiday destination areas of Famagusta and Larnaca along with Ayios Theodorus – Maroni.
It has been reported that the poachers have found that the most efficient way of trapping birds is to use a "mist net" strung between acacia bushes. In addition, fake birdsong is played from MP3 players hidden in the branches which deceives the birds into thinking it's a safe place. They then fly straight in to the near-invisible net. One net can trap 400 birds.
The recent report has criticized the British military authorities for not having taken steps in the past. An operation to remove the bushes was stopped after a protest last year when trucks were used to blockade the main road in and out of the base.
A spokesperson for the Sovereign Base Areas (SBAs) has stated that the UK is committed to tackling illegal bird crime and is pleased that the RSPB has recognized a significant increase in enforcement activity that has led to a record number of arrests, equipment seizures, prosecutions and fines.