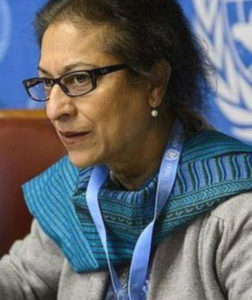 Local media in Pakistan reported human rights champion Asma Jahangir has died. She died in a hospital on Sunday morning after suffering from cardiac arrest.
Asma Jilani Jahangir was a Pakistani human rights lawyer and social activist who co-founded and chaired the Human Rights Commission of Pakistan
The pro-democracy activist championed women's rights throughout her career. Asma Jahangir was also UN special rapporter on human rights in Iran.