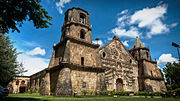 As we have reported, many times the world heritage sites are damaged or destroyed by natural and environmental factors such as earthquakes or hurricanes. The massive earthquake and powerful typhoon Haiyan (Yolanda) which successively struck central Philippines in October and early November 2013 caused catastrophic destruction and human loss. While, the humanitarian concerns were immediately and continuously being addressed, the damage to the country's national heritage is slowly being analyzed.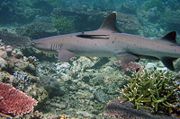 Earlier this month, The UNESCO World Heritage Center together with the International Centre for the Study of the Preservation and Restoration of Cultural property (ICCROM), sent a joint expert mission from 2 to 12 December 2013 to Manila and Central Visaya to assist the Philippines in assessing the situation and damage caused by the two disasters, to identify immediate needs and emergency safeguarding measures, as well as medium term interventions that would be needed for rehabilitation and recovery. Three experts were included in the mission – one on immovable heritage with a special focus on structural consolidation, and one on intangible heritage and psycho-social impacts, while the ICCROM expert's focus is on museums and collections.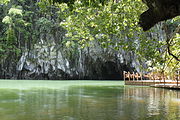 The mission has given particular attention to assessing how to rebuild the historic churches of the area according to the traditional techniques. Since the churches have functioned as the center of the community, the plans will aim to involve the local populace in restoration or rebuilding of the churches (ICCROM).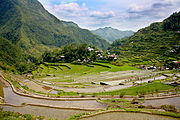 It has been reported, that two churches on the Tentative List of the Philippines (sites yet to be proposed for inscription on the World Heritage List) have been damaged. The Church Complex of San Pedro Apostol (Loboc, Bohol) of the Baroque Churches of the Philippines extension and the Church of Our Lady of Immaculate Conception (Baclayon, Bohol), were affected by the Bohol earthquake on 15 November 2013, and the Guiuan Church of La Purisima Concepcion, which is identified as one of the National Cultural Treasures of the Philippines, was severely damaged by the typhoon. No damage to existing World Heritage sites have been reported yet.
Five World Heritage Properties in the Philippines
Baroque Churches of the Philippines

Historic Town of Vigan

Puerto-Princesa Subterranean River National Park

Rice Terraces of the Philippine Cordilleras

Tubbataha Reefs Natural Park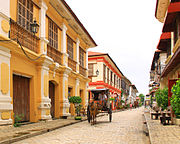 Historic Town of Vigan was established in the 16th century, and is the best-preserved example of a planned Spanish colonial town in Asia. Its architecture reflects the coming together of cultural elements from elsewhere in the Philippines, from China and from Europe resulting in a culture and townscape that have no parallel anywhere in East and South-East Asia.