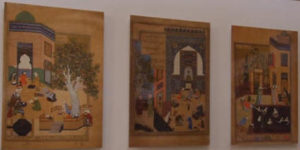 The American Institute of Afghanistan studies put on a show over 100 pictures of artworks in Herat on Saturday that date back to Timurid Empire in Herat.
The pictures of the artworks were collected by Michael Berry, an American researcher, during the past 40 years from the museums located on three continents. They were kept in important countries' museums including the United States, the United Kingdom, India, Egypt, France, Portugal and a few others.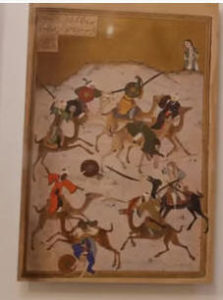 Berry recognized the artworks in the museums, photographed them and brought the high-resolution pictures of the artworks to Afghanistan and was on show in Herat on Saturday.
"These are pictures of the artworks that are part of Afghanistan honors and have been in museums of the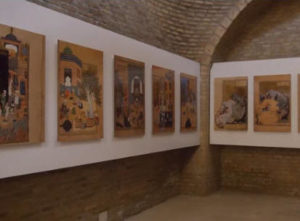 world's important countries. I tried to bring pictures of these artworks to Herat and that Afghan people should remember their honored past," said Berry.