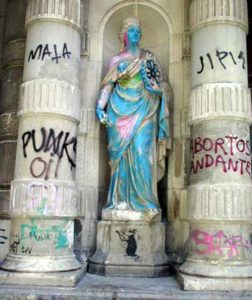 We have all recently been hearing about the protests by Venice residents who came out in opposition of excessive tourism and in a recent article in the Guardian newspaper,  the story of Malaysia's George Town was outlined.  The World Heritage status increased tourism and as a result has overwhelmed the local residents in that UNESCO World Heritage listed town.
As reported by the Guardian, Chew Jetty in Malaysia's George Town attracts thousands of tourists but the price is too great for that historic town where homes are now commercial stalls branded with neon signs and tour buses deposit vacationers from early in the morning until well after sunset. The locals report daily intrusion where tourists sometime enter homes uninvited and windows are boarded and "no photo" signs are unescapable. 
The "clan jetties" on the outskirts of George Town on Penang Island, were a bustling seafront hub, where stilt houses and sheds, stretching along a line of wooden piers each bearing the surname of its Chinese clan, reminded the visitor of the Malaysia's old Chinese settlements. According to the Guardian, the seven remaining jetties survived two world wars and Japanese occupation, but as the decades wore on the piers deteriorated.  The victory was when their application to be granted the UNESCO's designation status was approved. In 2008 the clan jetties were awarded UNESCO world heritage status – though not before two of the clan enclaves were razed to make way for a housing complex.
That victory gave the residents the protection from the developers, but, not from the tourists and today the "clan jetties" are facing what many other cities like Venice, Barcelona and Prague are facing and according to many reports, the local residents are fed up.  There have been many discussions and the phenomenon has even been given a name by Italian writer Marco d'Eramo, who argues that UNESCO preserves buildings but allows the communities around them to be destroyed, often by tourism. He calls it "Unesco-cide" (as reported by the Guardian).  According to more experts the UNESCO designation can be a potential major money maker for the city or the site.  On the other hand, the waves of tourists who will be coming to come and visit the site/city over many years could bring with them many problems.