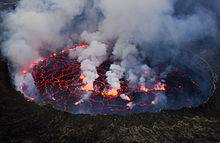 The Belgian director, Emmanuel de Merode of the famed national park, Virunga in the Democratic Republic of Congo (DRC) was shot and wounded in an ambush about two weeks ago. Mr. de Merode was taken to a hospital immediately and was operated on. A few days later, he was in stable but critical condition and was transferred to a hospital in Nairobi, Kenya.
It has been reported that Emmanuel de Merode's vehicle came under fire by unidentified armed men as he was travelling from the eastern city of Goma to the town of Rumangabo. Mr. De Merode was shot in the stomach and legs four times as reported by BBC. Goma is about 50km (30 miles) from Rumangabo, the headquarters of Virunga National Park.
Some of eastern DRC's numerous armed groups are based in the park and since 1996 more than 130 park rangers have been killed in Virunga. Virunga National Park is home to the mountain gorillas and has been listed a UNESCO World Heritage Site.
It is believed that Mr. De Merode's work attracted him a lot of enemies. BBC also reported that Mr. De Merode had attended a meeting with a state prosecutor in Goma discussuing proposed oil explorations in Virunga before he was shot. It has been reported that he handed the prosecutor sensitive information about oil exploration at Virunga.
UK-based oil firm Soco International is exploring for oil at Virunga, despite strong criticism from environmental organizations. The firm however, has condemned the attack on Mr. De Merode and has also denied any involvement.
The Virunga Park is home to about 200 of the world's 790 remaining mountain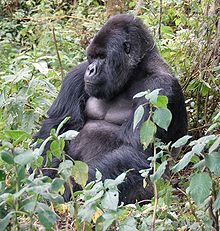 gorillas and it is one of the most ecologically diverse places on Earth