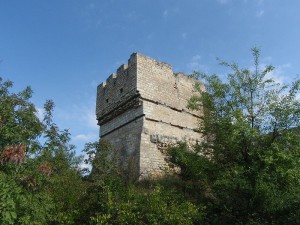 Earlier this month (May 2013), Sofia News Agency, Novinite reported that the central part of Bulgaria's Danube city of Ruse and the Cherven medieval fortress will be proposed for inscription into the indicative list of sites to be included on UNESCO's World Heritage List.
The proposal was sent to Bulgaria's Culture Minister Vladimir Penev.  Pavel Dochev, who is an architect  is also one of the initiators of the proposal. He declared that preliminary studies have shown that the proposal was in line with requirements and the official criteria.
Bulgaria has a total of 9 sites on the list, one of which, the Ivanovski rock monastery, is located 12 km south of Ruse. The last Bulgarian site to be included on UNESCO World Heritage List, the Thracian tomb of Sveshtari, was inscribed in 1985.