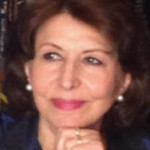 Shokooh Mirzadegi
Executive Director – WCHV
Ms. Mirzadegi is an accomplished author, journalist, lecturer and an international activist for cultural heritage, human rights and women.  She has written over fifteen books and hundreds of articles in the fields of education, cultural heritage, women and literature.  She is also the founder of the first International NGO focused on preservation of national historical and cultural heritage of Iran.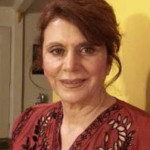 Soudy Chamanara
Chairperson
SPECIAL EXPERIENCE
Chairperson, Ethnic Social Services Referral, Non Profit
Ms. Chamanara established and registered the non-profit group in Virginia. She lead referral service and support group for Iranian Community dealing with the mentally ill, senior citizens, and people in need of counseling and referral; and provided supportive solution focused counseling to individuals and crisis intervention. OAdditionally oganizing and hold workshops.
Victim Services in Fair fax county. She is a chairperson for this non-profit group in Virginia and on the lead referral service for the Iranian Community.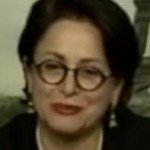 Dr. Behieh Jailani
Director of Educational Department – Representative in France
Dr. Jailani has obtained a Ph.D. degree in Sociology from "Universite de Nice Sofie Antipolise", under the supervision of famous Dr. Jean Poirier
Her activities cover:
– Councilor to Ms. Tamzali of Algeria for Education For All Project in UNESCO
– Councilor to Education For All Project in UNESCO, headed by Pérez de Cuéllar
– Councilor in Education of Girls in Islamic Countries, as a part of Human Rights activities
– Involvement in Human Rights campaigns, with emphasis on equal rights of women and men in Iran
– Working with the Pasargad Heritage Foundation and World Cultural Heritage Voices.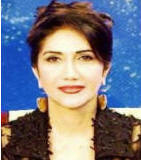 Dr. Nooshin Sabeti
Advisor and Representative of WCHV in California
Dr. Nooshin Sabeti holds a Master of Arts degree in Counseling
Psychology, a Master of Science degree in Educational Psychology, and a Doctorate of Philosophy in Clinical Psychology. She is also a licensed educational psychologist.
She is the president and founder of Inner Peace for Life, a life and executive coaching program.
She has recently embarked on a project for studying the impact and influence of cultural and natural heritage on the formation of children's identity and the social psychology of the young.