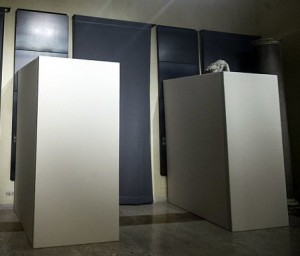 Anger as nude statues are covered up Rome has turned into an interesting blame game.
Ancient nude statues were covered with white boxes in Rome so as not to embarrass­ the President of Iran. This move was done for Hassan Rouhani, who is Muslim, as he toured the city's Capitoline Museums on a state visit.
Hassan Rouhani is on a tour of Italy and France to drum up trade and diplomatic links after his country signed historic deal to limit its nuclear program.
However,  many Italians are not pleased with this decision.  "Whoever comes in our country, and this goes for an Iranian president as well, must accept our values and identity which must be defended not hidden," said Barbara Saltamartini of the Northern League party.