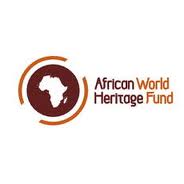 Late last month (January 2014), over 3 million USD was pledged to the African World Heritage Fund (AWHF) Endowment Fund by the Governments of Kenya (1.5 million USD), South Africa (1 million USD), Algeria (400,000 USD), Chad (100,000 USD), and Namibia (50,000 USD).
In a meeting and luncheon, where fifty four member States of the African Union were in attendance and was hosted by Dr Nkosazana Dlamini Zuma, Chairperson of the African Union Commission,  UNESCO joined forces with the African Union Commission to raise awareness and funds (as reported by UNECO). UNESCO highlighted it's commitment to supporting the AWHF, while other speakers including representatives from the Private Sector acknowledged the central role the AWHF plays in safeguarding heritage in Africa. In addition, all speakers emphasized their wish for more natural and cultural sites in Africa to be inscribed on the UNESCO World Heritage List, and the potential and impact of tourism and the economic benefits.
It is important to note that the Endowment Fund still needs 25 million USD in order to render the AWHF independent and fully functional. Therefore, more fundraising is needed to raise the necessary funds. Beside the monetary contributions, Algeria announced the continuation of work by an Algerian specialist with AWHF, as well as the creation of a UNESCO Category II Center in Algeria for the safeguarding of Intangible Cultural Heritage.
AWHF was created in 2006 through a joint initiative by the Government of South Africa, the African Union and UNESCO. The organization is an intergovernmental organization based in South Africa whose mission is to assist African countries in many important tasks including: increasing the number of African sites on the UNESCO World Heritage List, conserving and managing natural and cultural heritage, rehabilitating sites on the List of World Heritage in Danger, training heritage experts and site managers, and ensuring the participation of local communities in decisions concerning their heritage and to ensure that they receive tangible benefits from World Heritage.