On 16 November 2015, the 38th Session of the General Conference of UNESCO adopted a resolution proclaiming May 5th as African World Heritage Day, in conjunction with the 10th anniversary of UNESCO's decision to create the African World Heritage Fund (AWHF) (2006-2016).
This Resolution, in line with UNESCO's Priority Africa programme, is aimed to increase international awareness of African heritage. It will foster cooperation on the local, regional, and global scale to allow for stronger involvement from many stakeholders in the conservation and promotion of African heritage.  The World Heritage Convention sets out the duties of States Parties in identifying potential sites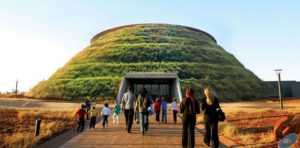 and their role in protecting and preserving them. By signing the Convention, each country pledges to conserve not only the World Heritage properties situated on its territory, but also to protect its national heritage.