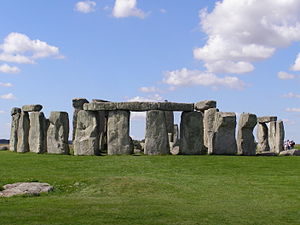 It has been a few weeks since the UK government announced a proposal to bury the A303 under Stonehenge. Since then there has been disagreements among the archaeologists and conservation groups on the impact of the tunnel underneath the World Heritage site. It has been widely reported by news outlets that some are regarding it as a historic victory, others as a disaster which will irreparably damage the world heritage site.
In fact, as the UK newspaper, Guardian has reported the English Heritage and the National Trust – the two organizations that are considered the owners of the site and the surrounding landscape have hailed the outcome and the announcement as a momentous victory for the historic environment, However many conservation experts have accused these organizations of abuse of guardianship for accepting a tunnel far too short to solve any problems. Several different organizations including Stonehenge Alliance – which represents conservation groups including Friends of the Earth, the archaeology campaign group Rescue, and Aslan, the sacred landscape network whose members include pagans and druids have now joined together and are expressing major concerns that the short short tunnel plan will create serious damage to the landscape on each side, within the world heritage site. The Alliance has launched a petition for a tunnel at least twice the length the government proposed.
According to the Guardian newspaper, Mike Heyworth, director of the Council for British Archaeology, said a tunnel with both entrance and exits within the world heritage site "would have major implications for the archaeology – we should be asking whether a major expansion of the roads network at Stonehenge just to meet traffic needs is the most appropriate way to deal with such a site". However, English Heritage and the National Trust, remain positive about the announcement..
On January 13th, 2017, the UNESCO released the following statement- from the UNESCO's website:
http://whc.unesco.org/en/news/1617
State of Conservation of the World Heritage Property Stonehenge, Avebury and Associated Sites
Over the last several months, the World Heritage Centre has received numerous messages from citizens and NGOs expressing their concerns regarding the A303 Amesbury to Berwick Down project including a proposed tunnel located within the boundaries of the World Heritage property "Stonehenge, Avebury and Associated Sites", and the adverse impact it may have on the property.
It should be noted that the competent authorities of the State Party of the United Kingdom of Great Britain and Northern Ireland as well as the Advisory Bodies to the World Heritage Convention (ICOMOS) and the World Heritage Centre are fully informed of the concerns raised by the citizens' campaign. The state of conservation of the property is being monitored by all parties in accordance with the Operational Guidelines for the Implementation of the World Heritage Convention.
The World Heritage Centre would like also to recall that a joint World Heritage Centre/ICOMOS advisory mission to the property took place in 2015 at the request of the Government of the United Kingdom of Great Britain and Northern Ireland. The mission report is available on the web-site for public consultation: http://whc.unesco.org/en/list/373/documents/