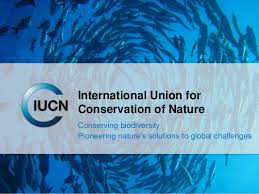 On September 4, 2016, International Union for Conservation of Nature (IUCN) World Conservation Congress on honored Heritage Heroes in Hawaii, USA in a ceremony. The Director of World Heritage Centre,  Dr. Mechtild Rössler congratulated all three World Heritage Hero nominees from Virunga National Park (DRC), Western Caucasus (Russian Federation) and Manas Wildlife Sanctuary (India). Mr. Bibhuti Lakhar was the people's choice Heritage Hero, for his dedication to the conservation of India's Manas Wildlife Sanctuary.
The Heritage Heroes Awards also recognize Bantu Lukambo and Josué Kambasu Mukura jointly for their work in protecting Virunga National Park in DRC, as well as Yulia Naberezhnaya and Andrey Rudomakha for their joint actions in the Western Caucasus in Russia.
The result of the online voting was announced at the 2016 IUCN World Conservation Congress. Dr. Rössler welcomed the immense commitment and dedication of young people around the globe for World Heritage conservation.
Supported by the MAVA Foundation and Star Alliance's Biosphere Connection, the Heritage Heroes project was implemented by IUCN's World Heritage Programme in collaboration with the IUCN World Commission on Protected Areas.