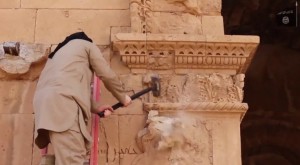 UK signs 1954 convention on protecting treasures in war zone
A major international agreement designed to protect cultural property during military conflict is to be finally ratified by the UK.
1954 Hague Convention, set up after the second world war to protect archaeological and historical sites, works of art, manuscripts, books and other objects.
More than 115 countries are party to the agreement, including all United Nations Security Council members, except for the UK.