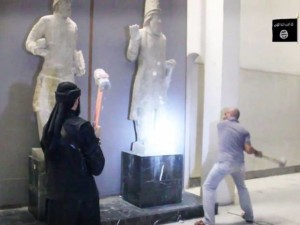 According to recent reports Mosul's central library has been ransacked by ISIS and 100,000 books and manuscripts have been burnt. The extremists group has released a video purportedly showing its fighters using sledgehammers to smash ancient artifacts in Iraq's northern city of Mosul.
The five-minute video shows a group of bearded men in a museum using hammers and drills to destroy several large statutes, including one depicting a winged-bull Assyrian protective deity that dates back to 9th century BC.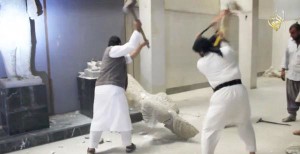 ISIS, Islamic State has destroyed a number of shrines, including Muslim holy sites as well as Christian places of worship and history including biblical manuscripts.