Pasargad Heritage Foundation has named the Iranian New Year 1393 as the Year of Iranian Festivities.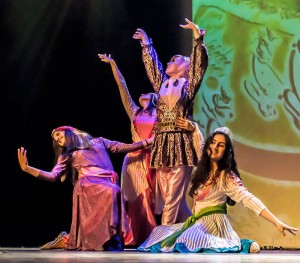 This is the ninth year that Pasargad Heritage Foundation (PHF) is suggesting naming the Iranian New Year which begins with Nowruz, the most important festivity of the nation.
This name designation has always been according to international conventions that are related to the preservation of cultural and natural heritage of the nation. The goal is to increase the awareness about the endangered heritage that are being eliminated from the list of cultural heritage either by negligence or by intentional discrimination policies based on religious, cultural and political considerations.
Upon such premise, and due to the fact that the relevant Iranian governmental organizations ignore Nowruz on one hand, and the baseless enmity of religious zealots on the other, PHF is naming 1393 as The Year of  Celebrating Iranian Festivities.
Most of the Iranian festivities include dance, songs, elements of water and fire (symbolizing purity and life) and, thus, according to the criteria put forward by the UNESCO, they are amongst the Intangible Cultural heritage of the nation and candidates for being registered in the world heritage list. Nonetheless, and apart from the fact that dancing of couples is forbidden in Iran and therefore major parts of Iranian festivities are barred from being observed, none of Persian festivities have been sent to UNESCO for consideration. Nowruz is an exception due to the fact that a number of countries have participated in the efforts for its registration.
Popular Iranian festivities are all none-religious and have their roots in nature and all people, regardless of their sex, religion, race, language and opinions and everyone can freely take part in them. Such happy and glorious gatherings not only contribute to the expansion of peace, friendship and union of Iranian people, they can also help the realization and return of the country to the forum of developed societies with actions based on the Universal Declaration of Human Rights.
Having endeavored to introduce Iranian festivities for nine long years, Pasargad Heritage Foundation wishes a Merry Nowruz and a Happy New Year for all Iranians on the arrival of such a great and beautiful occasion. In addition, we invite everyone to participate in observing and celebrating all Iranian festivities by whatever means at their disposal and contribute to the preservation of this humanistic occasion for generations to come.
With love and Nowruz greetings
Shokooh Mirzadegi
On behalf of PHF